How to install CRO Buttons on Shopify
1. Install CRO Buttons​
To install CRO Buttons on your website, follow these steps below:
Step 3: In your Shopify Admin, authorize the app by clicking Install app
CRO Buttons App Admin screen after the application is installed successfully.
How to quickly install CRO Buttons on Shopify
2. Activate CRO Buttons embedded app​
You can choose 1 of 2 ways to embed app
2.1. From CRO Buttons app​
From App Admin, go to Dashboard > Click Enable CRO Buttons
2.2. From your theme setting​
From your Shopify admin, go to Online Store > Themes.
Find the theme that you want to edit, and then click Customize.
Click Theme settings.
Click the App embeds tab.
Select the app that you want to activate or click the Search bar and enter the application name to search through your installed apps.
Toggle the app embed that you want to activate by clicking the button next to it.
Click Save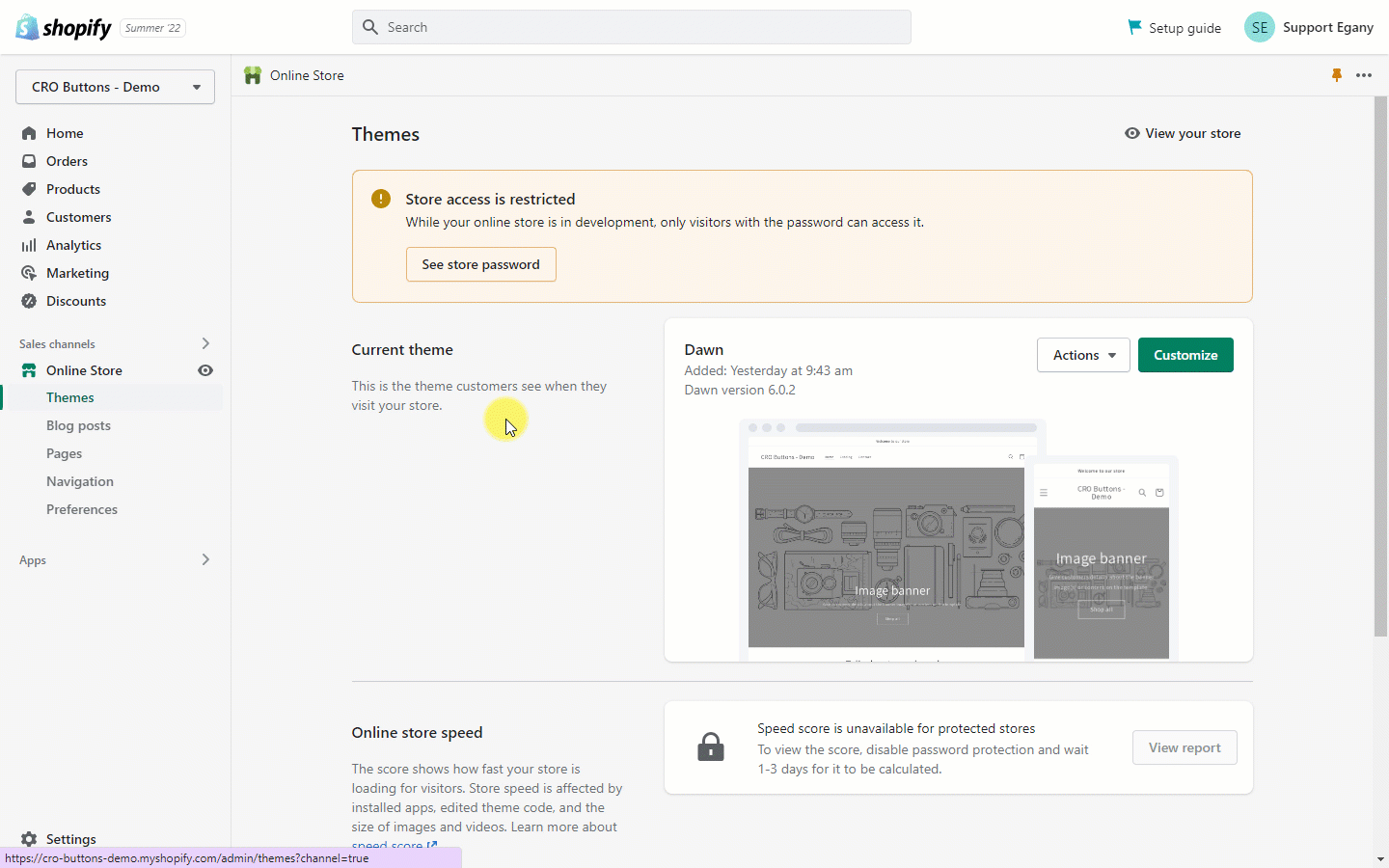 How to activate CRO Buttons embedded app
3. Sign in through Shopify Admin​
After the app is installed, you can access it from the Apps page in your Shopify Admin.
Go to Shopify Admin > Apps.
We offer the PRO plan with a 14-day free trial for CRO Buttons.
After following the tutorial above, you have successfully installed CRO Buttons on your website. If you have any questions during the process, please contact [email protected]